Ceramic Rapid Prototyping
Rapid Prototyping Your Ideal Quickly
Using rapid prototyping to manufacture parts to test for component fit and function can help get your product to market faster than your competition. Adjustments in design, materials, size, shape, assembly, color, manufacturability, and strength can be made following the results of your testing and analysis.
Are you facing challenging timelines for precision parts in the race to produce a prototype? If you have a drawing or a design, We can fabricate parts from your designs quickly using our rapid prototype technologies. we can help you prototype designs fulfill specialized, small quantity requirements.
What are the Advantages of Rapid Prototyping?
The primary advantages of rapid prototyping are two fold. First, it ensures the product or component fulfills its design goals since it can be validated through user feedback or functional testing. Secondly, it helps minimize costs since teams do not need to make the capital investment into tooling or manufacturing equipment that would be needed for a production run of parts. Instead, lower volume, more affordable manufacturing processes like 3D printing, CNC machining, or injection molding with aluminum tooling can fulfill the manufacturing needs for rapid prototyping at substantially lower costs.
There are dozens of ways prototypes can be made. As prototyping processes continue to evolve, product designers are constantly trying to determine which method or technology is best for their unique application.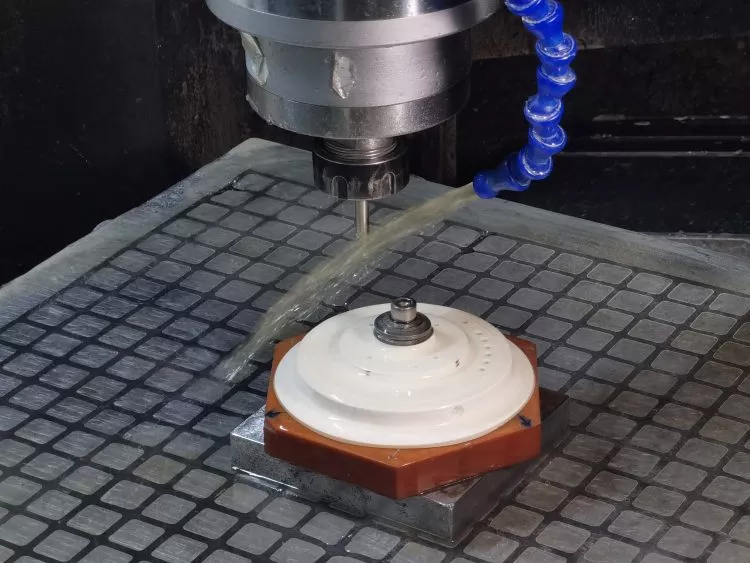 Precision Custom Ceramic Part Fabrication
Ceramics Injection Molding
Our service includes the development of alumina and zirconia ceramic compound for injection molding and product line customization, suitable for large-scale production. XMCERA is one of few global companies specializing in fine ceramic molding of small functional, mechanical and cosmetic products.
Computer Numerically Controlled 
In machining, a solid block (or rod stock) of ceramic, plastic or metal is clamped into a CNC mill or lathe respectively and cut into a finished part through a subtractive process. This method generally produces superior strength and surface finish to any additive manufacturing process. 
Fabricating Ceramic Parts From Your Design
If you have a drawing and a design, but you need access to precision manufacturing required to fabricate your part, XMCERA can help. We can fabricate parts from your designs using our advanced ceramic materials to copy exact standards.